Small Business Breakthroughs: Turning the Tables with Michael Bowers
Topic: Management/Leadership
Join the Ohio Small Business Development Center in partnership with the Dublin Entrepreneurial Center for a podcast style discussion designed to dig into the topics that are impacting your business and keeping you up at night.
This edition of "Small Business Breakthroughs" will feature Michael Bowers, Director of the Ohio Small Business Development Center at Columbus State Community College. Usually, Mike asks the questions, but in this episode, the tables will be turned as TJ Eveland leads a discussion around what Mike has learned over the past 20 years with the SBDC.
What will be discussed:
Mike will share the story of his journey from banking to venture capital, to the SBDC.

The critical areas of focus for those in the startup phase of business.

The role of debt and equity in a business.

The importance of market research in finding and connecting with customers.

How to survive the day-to-day work of a small business owner.

And of course, we will answer your questions.
Guest: Michael Bowers, Director of the Ohio Small Business Development Center at Columbus State.
Michael Bowers is a Business Advisor and Director for the Ohio Small Business Development Center (SBDC) at Columbus State Community College. The primary focus of the SBDC is to support prospective and existing entrepreneurs as they seek to start and grow businesses in Central Ohio.
Michael holds a Bachelor's Degree in Economics and Finance from the University of North Alabama and a Master's in Public Administration from The Ohio State University. Michael is currently pursuing a Doctoral degree in Public Administration from Liberty University.
Michael has worked with entrepreneurs and small business owners for over 30 years, 20 of which have been in Columbus leading the SBDC. He has a diverse business skill set with experience in banking, private equity, strategic planning, leadership, and public sector management.
Michael is the lead instructor for the Basis of A Successful Enterprise (B.A.S.E) business startup training, as well as the host of the Small Business Breakthroughs YouTube series.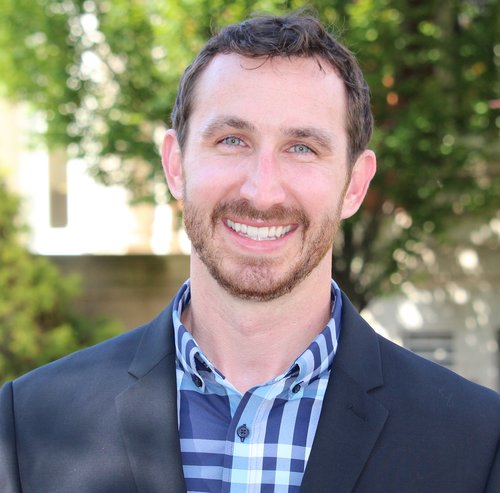 Guest Moderator: Dr. TJ Eveland.
Dr. Eveland is a nationally-recognized advocate for business education and improving small business ecosystems. In addition to his work as a university professor, he founded SBC Consulting in the midst of the social unrest and challenging business environment during the pandemic to help small business owners, especially those often underserved, survive. As the founder, TJ provides guidance to SBC's leadership and helps develop partnerships with entrepreneur support organizations to provide no-cost support to small business owners and improve entrepreneurial ecosystems throughout the country.
Fee: No Cost
Already Registered?
Sign in
for more information.