Marketing Plan Workshop Series (Meets on Oct 5, Oct 12, Oct 19, and Oct 26)
Topic: Marketing Planning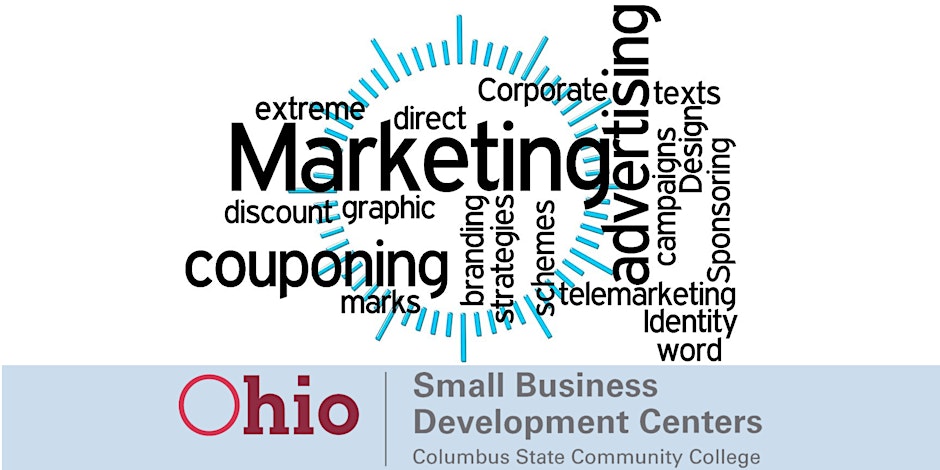 "By failing to prepare, you are preparing to fail." – Benjamin Franklin
Whether you are launching a new business, need to increase awareness, achieve sales goals, or diversify your target audience, the marketing plan is your roadmap to achieve your desired business goals.
In this workshop series Certified Business Advisor and Professional Certified Marketer Tonya Wilson will walk you step by step through the process of writing your business marketing plan. For this October session we are proud to be partnering with the Columbus Metropolitan Library who will provide invaluable instruction on marketing research and how to use the many free resources available to you at the library. Attendees of this series will meet for two hours, once a week, for four consecutive weeks.
The Marketing Plan Workshop series will cover:
Company Brand Identity
Market Research: Target Audience and Competition Marketing Goals
Strategy and Tactics
Actions assignments will be assigned each week to ensure you will have a completed marketing plan at the conclusion of the workshop.
For attendees who are interested, one-on-one client meetings will be set with Tonya Wilson after the conclusion of the workshop at 1 month, 3 months and 6 months to review marketing plan implementation results.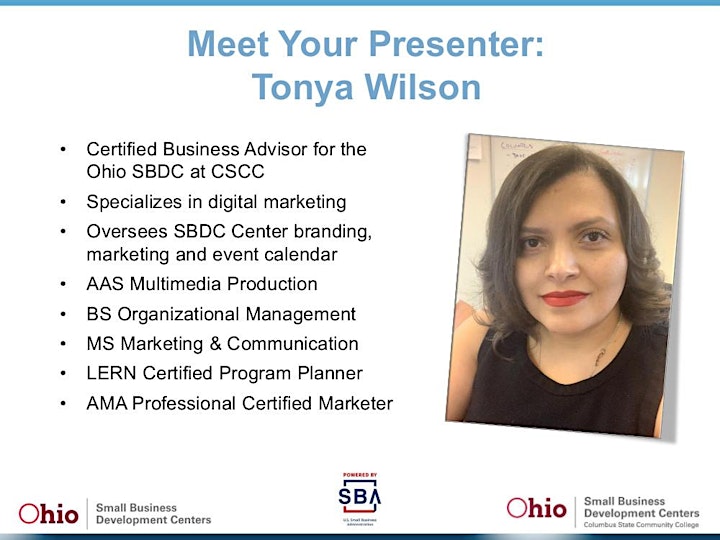 Fee: No Cost
Finding customers, generating leads and sales doesn't just happen. Create a strategic marketing plan to grow your business.
Already Registered?
Sign in
for more information.