Getting Prepped for the Future of Food Businesses
Topic: Business Planning
Covid-19 Has Changed the Game
Most independently-owned restaurants are struggling to keep from going under in the wake of the Coronavirus pandemic and subsequent government orders and regulations.
Maybe you've seen the stats:
87% of full-service restaurants (independent, chain, and franchise) report an average 36% drop in sales revenue. 83% of full-service operators expect sales to be even worse over the next three months.

59% of operators say their total labor costs (as a percentage of sales) are higher than they were pre-pandemic.

58% of chain and independent full-service operators expect continued furloughs and layoffs for at least the next three months.
Worst of all ...
17% of restaurants—more than 110,000 establishments—are closed permanently or long-term.
The vast majority of permanently closed restaurants were well-established businesses, and fixtures in their communities. On average these restaurants had been in business for 16 years, and 16% had been open for at least 30 years.
One thing is for sure ...
We aren't going back to the way things used to be.
We invite you to join Jonathan Kouse, a local restaurant and bar consultant and owner of Chef Therapy Group, as he gives his best advice on how to "Get Prepped for the Future of Food Businesses."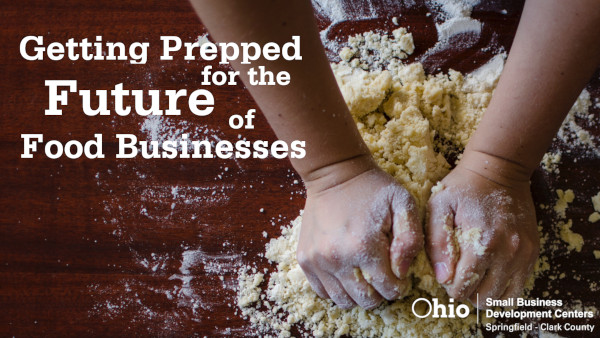 This hybrid event will take place on February 17, 2021 from 8:00 to 10:00 am. Live, in-person attendance will be capped at 12 people to ensure social distancing takes place, however you can tune in on Facebook Live by following the Springfield SBDC page.
As always, attendance (including in-person) is free, but we do ask that you not sign up here unless you fully-intend to show up in-person. Otherwise, you're taking someone else's seat who wanted to be there but was locked out because you didn't show up.
Fee: No Cost
Already Registered?
Sign in
for more information.